MERMAID SPRING: A SERIALIZED MUSICAL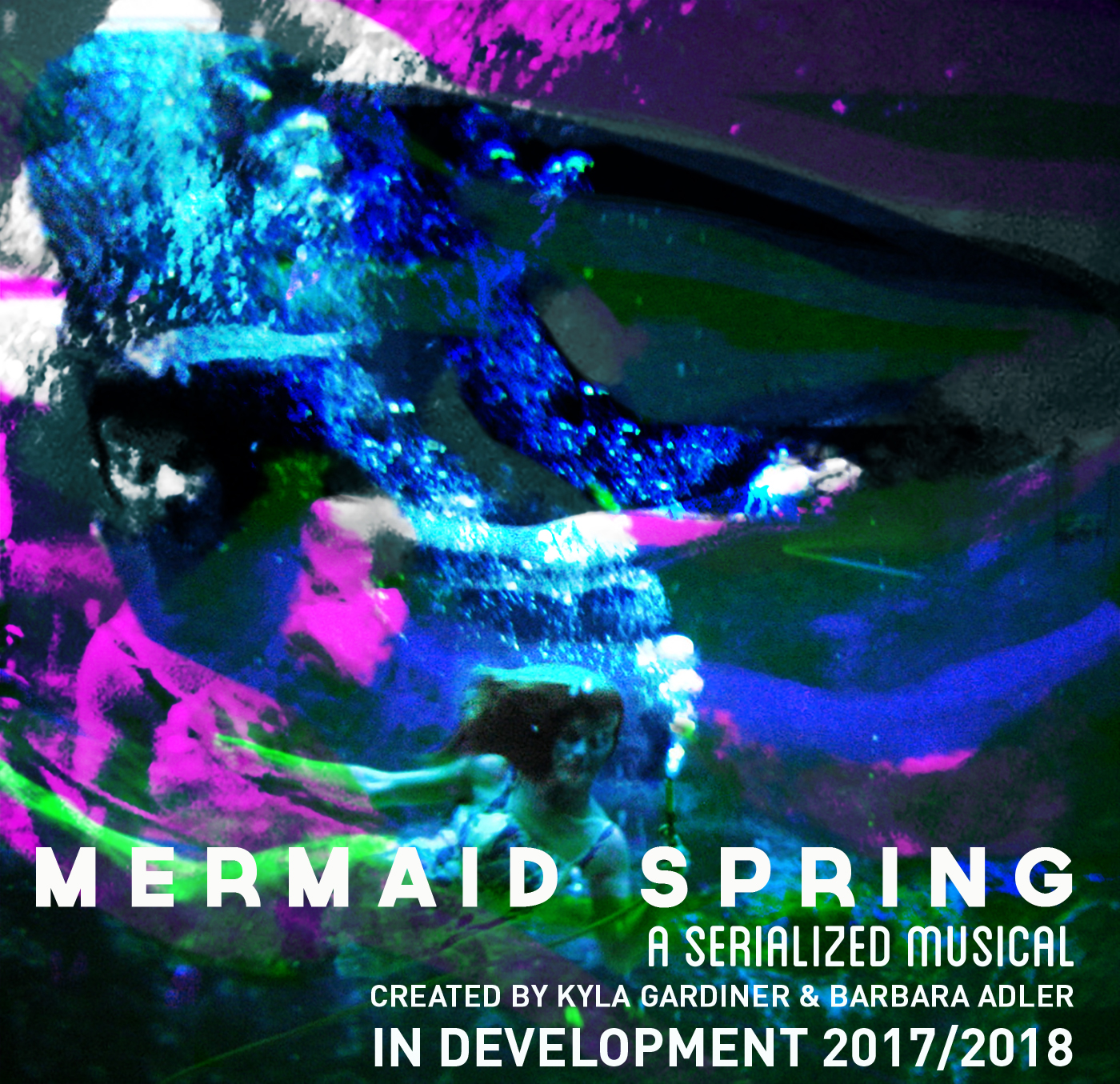 Announcing a new collaboration by Kyla Gardiner and Barbara Adler
Mermaid Spring is a new serialized musical in development by designer/performance maker Kyla Gardiner and writer/composer Barbara Adler. The project is inspired by Florida's Weeki Wachee State Springs Park where since 1947, women have performed live mermaid shows in a freshwater spring to audiences gathered in a glass-fronted underwater theatre.
Our starting point is the defiantly kitschy history of this place, but mermaids matter now. Look up "mermaiding", and you'll find confirmation that mermaids "are the new vampire". The mermaid has become a fashion trend, a marketing ploy, a self-empowerment workshop, a lifestyle business for professional mermaids and tail makers, a powerful symbol of trans women and body activists, a plea for water conservation, an extreme sport, a fantasy; in short, a gathering language for an eclectic and wild sisterhood.
Florida, the home of the Weeki Wachee mermaids, also matters. From our vantage point in the Pacific Northwest, the land of pink flamingos, Miami Vice and Spring Break feels chimeric — an impossible story that happens to people on TV. But the consequences of this fantasy are real. This is the place where Trump meets international heads of state at his Mar-a-Lago club, the so-called "Winter White House". As the unofficial capital of tacky white nostalgia, Florida deserves our attention, especially when we find that we too have been charmed by the unlikely women spinning slowly to our view in clear, turquoise waters...
Mermaid Springs is launching its initial research phase on World Oceans Day, Thursday, June 8, 2017.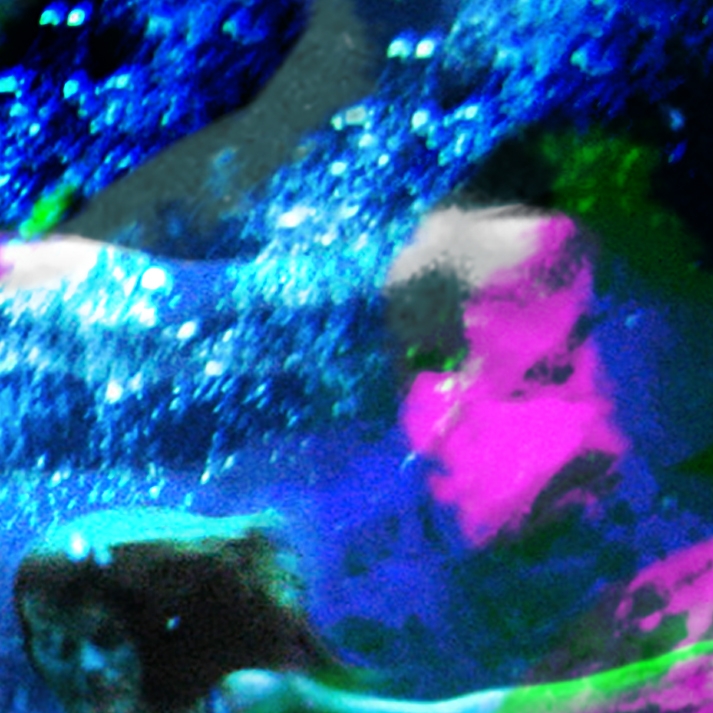 Kyla Gardiner is a designer and performance creator. Her artistic research investigates non-human agency, feminist and queer creation practice and the ways deep collaboration might challenge ideas of artistic authorship. She holds a BA in Theatre and Philosophy from the University of British Columbia and an MFA from the School for the Contemporary Arts at Simon Fraser University.
Her practice includes the design and production of visual and tactile environments for live performance, using media including light, scenery, and costume.
RESEARCH INTERESTS:
FEMINIST CREATION PRACTICE, ECOLOGICAL COLLABORATION, ENVIRONMENTAL CO-CREATION.
Barbara Adler is an interdisciplinary artist whose work brings together literary performance, composition, live event production and arts education to explore the intersections between text, music, sound and theatre. Her work has been presented through multiple solo and band albums, publication in spoken word anthologies and performances at major music and literary festivals, including The Vancouver Folk Festival, The Vancouver Writers Festival, The Winnipeg Folk Festival, and the Vienna Literature Festival. Recent collaborators include Lesley Telford, documentary filmmaker Jan Foukal and composer Ron Samworth.
As a curator and producer, Barbara's work explores the potential for live performance and artistic labour to create an ethos of critique and care in the public sphere. She recently helped launch Sawdust Collector, a weekly performance series presenting new, experimental and improvised works by established and emerging artists in an interdisciplinary context.
Barbara holds an MFA in Interdisciplinary Studies and a BA in Art and Cultural Studies, both from Simon Fraser University.
RESEARCH INTERESTS:
DISTRIBUTED THEATRE, WILDNESS, DIY PRODUCTION, MUSICAL SPEECH.